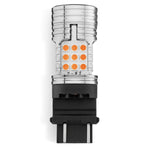 Industry Unique Fan Cooled Technology
advanced fan cooling system ensures that the high-powered LEDs stay cool and performing at their best, even during extended use.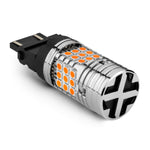 Most Advanced CANBUS Technology Available
Whether you're using them for brake lights, blinkers, or running lights, the CANBUS technology in the LumX-FC is optimized to work properly and NOT hyperflash on most vehicles.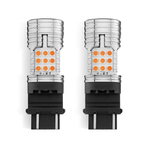 Chrome-Plated Housing for a Clean OEM Look
Do you like bulky, oddly colored aftermarket lights that stand out like a sore thumb? Neither do we! That's why we've covered our bulbs in chrome plating that matches the chrome reflective material used on your OEM housing, providing a clean OEM look with drastically upgraded performance!
Free First Class Shipping
Fast Processing
Ships same day
Order by 12pm Est.
60 Day Returns
Easy, hassle free returns
Expertise
We've got years in the industry to help with any questions