THE MOST ADVANCED REVERSE LIGHT ON THE MARKET
LumX Reverse Light Set.
By implementing improvements based off of feedback from over 100,000 sets of the previous generation sold, we have successfully developed what we believe to be the industry leading reverse light.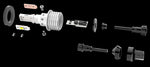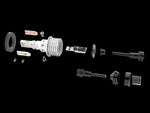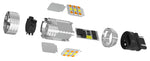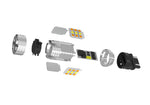 TOP TIER TECH CONTAINED IN ONE BLINKER / BRAKE BULB
LumX-FC Series
Between the integrated fan efficiently cooling the LED chips and the latest in CanBus Error Free Technology. There's little else we can envision including in a blinker bulb.
What Our Customers Say about US
11,477 Total Reviews
Free First Class Shipping
Fast Processing
Ships same day
Order by 12pm Est.
60 Day Returns
Easy, hassle free returns
Expertise
We've got years in the industry to help with any questions
Rest Assured You're Covered
Many of our products come with a limited lifetime warranty! If the warranty is not listed at the top, it comes with our minimum 1 year warranty!

We don't make you ship back the old bulb.

We know your time is valuable. We don't ask you to waste it driving to the post office. Have a warranty issue?