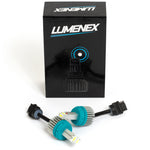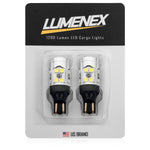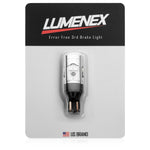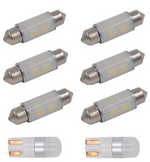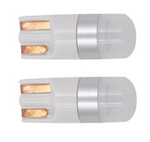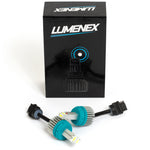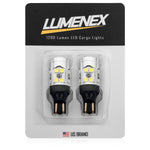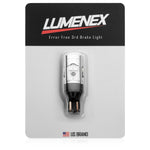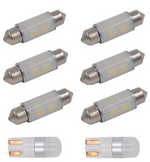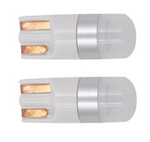 1998-2007 F250 LED Exterior/Interior Package Deal
Regular price
$139.99 USD
Regular price
Sale price
$139.99 USD
Unit price
per
Sale
Sold out
60 Day Hassle Free Returns
Same Day Processing - Orders Before 12pm Eastern
Limited Lifetime Warranty
In Stock Ready to Ship
Description
​ ​
SAVE $29 When purchasing the F250,F350 Package Deal and transform the exterior of your truck to LED for one low price!!
Fits all Ford F250, F350, F450's Years1998-2007
The Package Deal Kit Includes the Following
Interior kit Includes -(2) 194 Bulbs (6) Samsung LED Festoon Bulbs (fits all single, extended and crew cab models)
(2) 1200 Lumen Lumenex Cargo Lights
(3156) 2100 Lumen Lumenex Reverse Lights
Premium DL300 LED License Plate Lights
(1) 600 Lumen RED 3rd Brake Light
All our kits come with our personal guarantee that all the bulbs will be completely plug and play for your vehicle! All bulbs are matching 6000 Kelvin "Pure White" color.
Rest Assured You're Covered
Many of our products come with a limited lifetime warranty! If our limited lifetime warranty is not listed it comes with our minimum
1 year warranty!
We don't make you ship back the old bulb.
We know your time is valuable. We don't want to ask you to waste it driving to the post office. Have a warranty issue?
Contact our daily customer service and we'll get you taken care of!
Lights
Bright lights seams work well
bulbs ?
I'd like directions on where all the interior bulbs go .
Bright lights
My son bought Deiselleds for my 2014 F350 for my birthday and Christmas so I loved them so much I'm getting them for his 99 F250 for his birthday April 12th so he hasn't received them yet! Just a few more days. I love them
Love the lights but
The lights that came with the kit are great but not all of them fit. The ones that did are very bright and are great however I had three lights that were not the same type as the ones in my truck so I could not use them. The door panel lights were a different type (one light in each door panel) and there is a third light that I don't know where it would go.
1998-2007 F250 LED Exterior/Interior Package Deal
Free First Class Shipping
Fast Processing
Ships same day
Order by 12pm Est.
60 Day Returns
Easy, hassle free returns
Expertise
We've got years in the industry to help with any questions