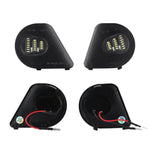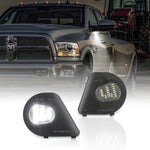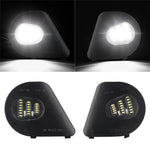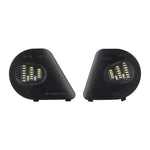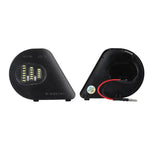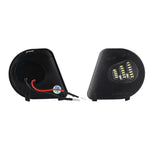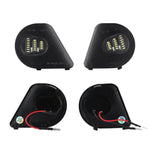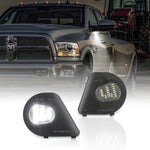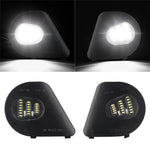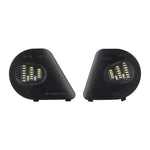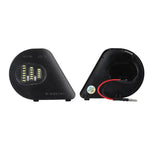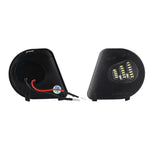 2010-2019 Ram VR Mirror Puddle Light
Regular price
Sale price
$59.99 USD
Unit price
per
Sale
Sold out
60 Day Hassle Free Returns
Same Day Processing - Orders Before 12pm Eastern
In Stock Ready to Ship
Description
The OEM Ram Mirror Puddle Lights are extremely dim, and highly unreliable. So much so that if your truck is over a couple of years old, you've likely already experienced one of these going out on you.
Replace them with our MUCH brighter, higher quality VR Mirror Puddle Lights.
This kit is a 100% Plug & Play replacement for your factory puddle lights. The VR kit offers an OEM fit and look while also putting out over 3X's the amount of light. All at a fraction of the price of the OEM puddle lights.
(Made to fit Tow Mirrors, does not fit non tow mirrors on 1500 Models)
Rest Assured You're Covered
Many of our products come with a limited lifetime warranty! If our limited lifetime warranty is not listed it comes with our minimum
1 year warranty!
We don't make you ship back the old bulb.
We know your time is valuable. We don't want to ask you to waste it driving to the post office. Have a warranty issue?
Contact our daily customer service and we'll get you taken care of!
10-19 Ram Puddle Lights
Bought the puddle light and i love them, They fit better then OEM and are very bright
Above Expectations
I ordered these as one of my puddle lights bit the dust. They were super easy to install and so much brighter than the stock LEDs! Definitely would recommend. The only recommendation I have would be for Dieselleds to include install videos or links to install videos on their website. They were easy enough to find on YouTube, but this would be a nice touch.
Puddle lights Ram 3500
Excellent , 300 percent increase in light when stepping out . We love them . The back up lights are fantastic as well . I'm extremely glad I made the purchase . I'll be installing the low beams and fog lights tomorrow.
They work great!!! Super bright….
Ram puddle lights
I've ordered from these guys before and you do get what you pay for. My recent order for puddle lights are bright and took less than 2 minutes to install. Definitely plug and play.
Free First Class Shipping
Fast Processing
Ships same day
Order by 12pm Est.
60 Day Returns
Easy, hassle free returns
Expertise
We've got years in the industry to help with any questions