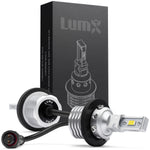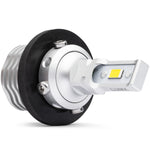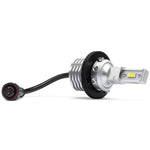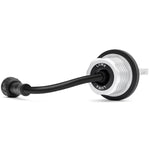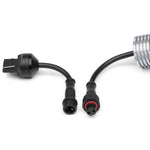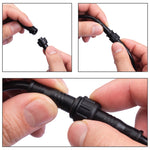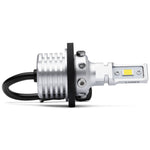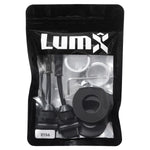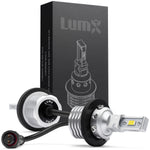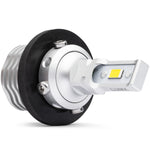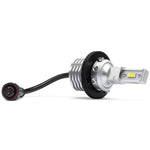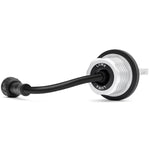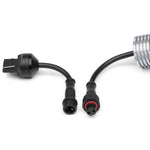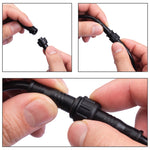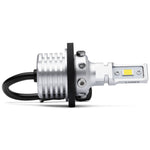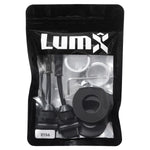 3156 LumX Reverse Set
Regular price
$124.99 USD
Regular price
Sale price
$124.99 USD
Unit price
per
Sale
Sold out
60 Day Hassle Free Returns
Same Day Processing - Orders Before 12pm Eastern
In Stock Ready to Ship
Description
LumX Introduces New Back Up Lights
2-3 TIMES Brighter Than Headlights

With A Whole Host of Other New Convenience Features
It's true… For most car manufacturers, reverse lights are an afterthought – only there to signal when you're backing up. We asked: what if they were actually functional? What if they provided usable light that helped you see what's behind you?
In the past 6 years, we have sold over 100,000 sets of the original Lumenex Reverse Lights. We have received thousands of emails raving about our products, and asking for improvements. We've saved every critical review… And addressed every issue from the original design. As a result, you have helped us make the new LumX Upgrade perhaps the world's best reverse light bulb.
It is not just an improvement. No. Instead, it is an entirely new – and much improved – product.
Where the last generation aimed to be as bright as halogen car headlights, this generation is a breakthrough in reverse light brightness! In fact, LumX is the first company to put an LED headlight bulb chip on a reverse light bulb.
What this means is that each LumX bulb projects a staggering 3,000 lumens! Together, they cast 6,000 lumens… Equivalent to 400 watts of incandescent light.
Isn't That Too Bright For Reverse Tail Lights?
Possibly… But the increased visibility is actually an invaluable safety feature that could save property and lives.
Many of our customers don't realize just how incredible it is to have improved rearwards visibility until after they've installed their new LumX bulbs (whereupon, they reach out to us to let us know just how much of a difference it has made!)
One common concern we've received from potential customers is "will the extra light washout the backup camera". To be honest, when we first started, we were not sure. Now, with tens of thousands of sets in active use, we can confidently say:
We have never seen any negative impacts on the back up camera of any vehicle. In fact, LumX bulbs enable backup cameras to see further! It's almost as if having more light allows your backup camera to work the way it does during the brightest hours of the day – you can see farther – and in more detail – than ever before.
Other New Technology In This Bulb
LED chips need to stay cool for maximum lifespan – that's why the new LumX reverse light is milled from a block of aluminum into a sleek, yet heat-dissipating (and energy efficient) design. Even though it is so much brighter than stock halogen bulbs, the new LumX is actually much cooler! (And not just figuratively.)
We have completely overhauled and resolved the problems of our previous mounting solution, which was one of our most common complaints. The new LumX now combines a silicone grommet with multiple screws inserted around the base – ensuring a seal that is equal to or greater then the seal of a stock bulb. This – along with the dielectric grease included with each bulb – ensures you get the full lifespan out of your LumX bulbs, regardless of your climate.
Warranty Information
Each and every set is backed by our unparalleled three-year warranty. Not only have we been in business for over six years, we are actively improving our products as often as possible. If you experience any issues with your new LumX bulbs within three years, please reach out and we will be sure to get you taken care of.
Rest Assured You're Covered
Many of our products come with a limited lifetime warranty! If our limited lifetime warranty is not listed it comes with our minimum
1 year warranty!
We don't make you ship back the old bulb.
We know your time is valuable. We don't want to ask you to waste it driving to the post office. Have a warranty issue?
Contact our daily customer service and we'll get you taken care of!
Bad ass lights
Would most definitely recommend
Bright Light in Reverse
Excellent addition to my vehicle…...
04 ram reverse
Was skeptical when I saw this companies ad on Facebook. Decided to take a gamble and order these. So far so good. I don't use reverse often since I work nights but it is very nice to be able to see much better over stock. Would recommend to friends and family looking for better lights.
Reverse LED's
Was holding judgement until installed and was pleasantly surprised at the brightness. 👍🏼👍🏼
Bright as day
Love the brightness of my 7440 LumX-FC as I have 5% tints on my jeep and it was hard to see a tonight while I reverse into my driveway... now I can see everything without rolling my windows down
Free First Class Shipping
Fast Processing
Ships same day
Order by 12pm Est.
60 Day Returns
Easy, hassle free returns
Expertise
We've got years in the industry to help with any questions